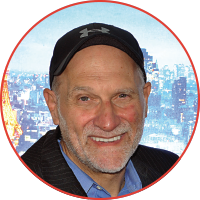 Honoring
Herschel Bonchek
Herschel Bonchek was born and raised in Cleveland, Ohio. He is the son of Dr. Meyer and Marjorie Bonchek.
After attending public school, Herschel met The Rebbe and Chabad while in his late teens. Herschel then studied Architecture at the University of Bombay, while opening the first "Chabad House" in all of Asia.
His hospitality in Bombay to diamond merchants lead to his working for 30 years in the Diamond and Jewelry Industry in the USA.
Two years ago, his interest in Sports, lead to a new venture, with his combining Sports and Social Media.
Herschel's primary goal has been and is--- to try to connect his business and personal encounters with the Rebbe's thinking and the Torah.
Herschel has five children and 5 grandchildren and now lives in Palm Springs.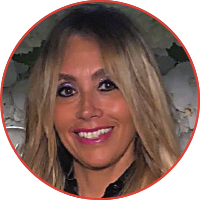 Keser Shem Tov Award
Lieba Nesis
Lieba Nesis grew up in Manhattan the daughter of prominent physician Dr. Norton Nesis and his wife Roslyn. Lieba attended Yeshiva University High School and The Syms School of Business at YU with a full academic scholarship. After graduating summa cum laude at the top of her class with a B.S. in Accounting and winning awards in Accounting, Business Law and Judaic Studies, she was the first student from Syms to attend Harvard Law School, where she headed The Jewish Law Students Association and wrote for The Business Law Journal.
After graduating Harvard she became a commercial litigator at Jones Day, where she represented mega clients such as IBM and Tylenol. Currently, she is a lead writer and photographer for The Jewish Voice and Lookonline, writing hundreds of articles on the New York socialite, fashion, political and entertainment scene. She has written numerous cover stories for The Jewish Voice and has been featured in various blogs for her fashion sense and style. She has also conducted interviews with fashion luminaries Ken Downing, Thom Browne and Marc Jacobs and covered the red carpet for the Costume Institute Gala,-the most star-studded event of the year.
She currently resides on the Upper West Side with her daughter, Rachel, who attends Frisch.

Keser Shem Tov Award
Jane Scher