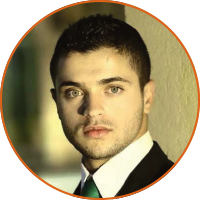 Musical Artist and Singer
Itzik Dadya
Born in 1993, at 6 years old, Itzik performed in the Netivot Synagogue where he grew up alongside his grandfather Chananiah z"l, who served as cantor. His extraordinary musical abilities brought him to perform in the school choir and various singing competitions, winning first place.
A few years later, Itzik performed as a member of the Kinderlach band.
In 2010, Itzik recorded his debut album "Am Yisrael Chai" with the Jewish/Israeli media crowning him as one of the next rising stars in religious music scene.
Having toured internationally with fans around the world, in 2012 Itzik released his second album 'Singing from the Soul' winning "Album of the Year"
In 2013, Itzik joined the Military Rabbinical Band under the command of the Chief Cantor of the IDF, Lieutenant Colonel Shai Abramson, in which he served as the chief soloist.
That same year he produced a song/video "Rabbi Nachman" which now has millions of views on youtube.
In the summer of 2014 he launched his third album "Mechaven El HaOr" in an impressive and prestigious performance at "Reading 3" in Tel Aviv with the participation of celebrities and media personalities.
In 2015, Itzik served as a judge on the reality show "The Next Voice". Itzik performs in many concerts in Israel and throughout the world with leading Chassidic and Jewish music artists such as Yehoram Gaon, Mordechai Ben David, Avraham Fried, Amir Hadad, Yitzhak Meir Helfgott and many more.
In 2016, Itzik performed with the Israel Symphony Orchestra.
Itzik is currently working on his fourth album - The album is expected to be released during 2018.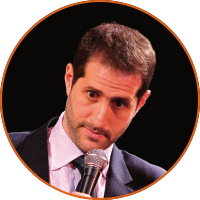 MC and Comedian
Modi